Windows
Why does the network drive fall off after rebooting the computer?
Good afternoon!
Please help!
Windows 10 Pro system (hereinafter referred to as the computer), I connect a network drive (there are several of them: three drives from another organization, we are in the same building, connected without problems; one drive (Z) is our Microsoft Windows Server 2003 R2 Standard Edition server (hereinafter referred to as the server) , I connect the disk, but after a reboot it is present, but if you open it, everything hangs terribly and it does not open).
Sharing is enabled on the computer, the computer is added to the workgroup. On the server the user with a name of a computer is got, it is added to administrators.
There is no sysadmin in the organization, there is no one to help with the connection.
Thank you in advance.
I am attaching screenshots.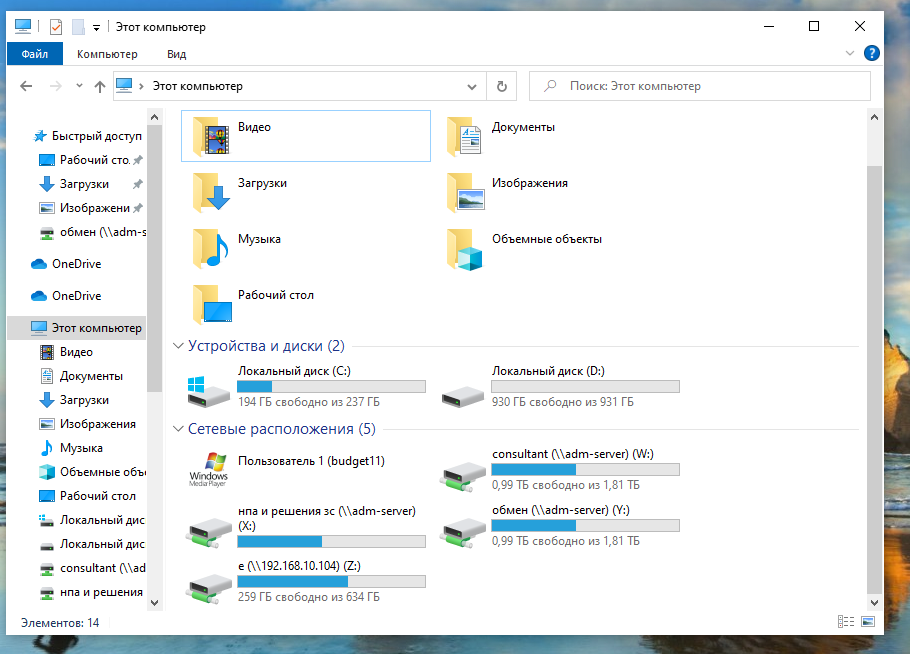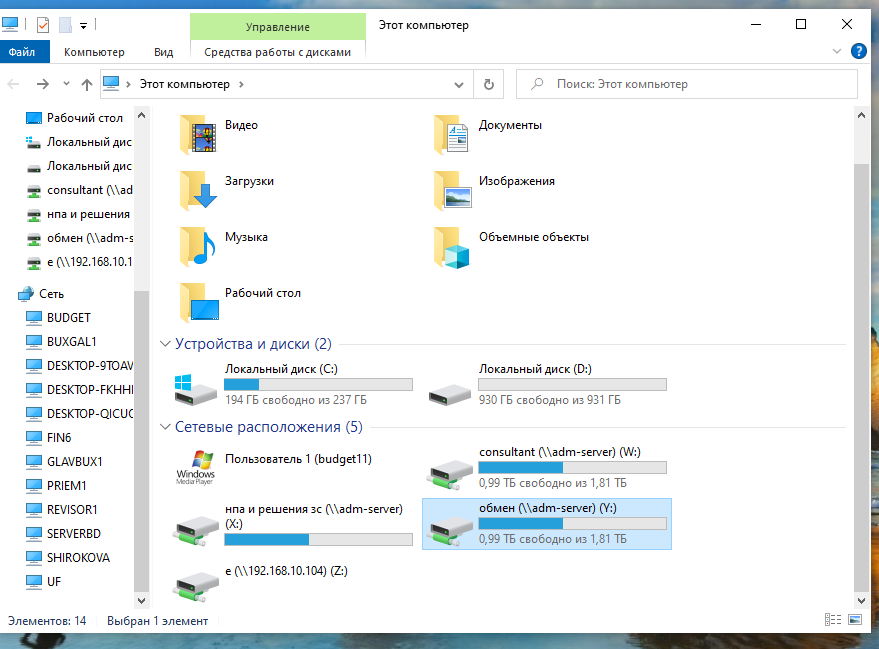 Answer the question
In order to leave comments, you need to log in
3 answer(s)
Dmitry, 2022-04-04
@Mikeoldfield
Either the account is not saved on the computer, or access is crookedly configured on the server. According to the screenshots, it's like guessing on coffee grounds.
Most likely because the network connects longer than the connection of the network drive starts.
If you wait 1 minute and try to open the drive - does it hang or open? how long does it take to start working?
Usually, to connect a network drive with such glitches, a bat file is added to autoload, which connects it, for example, 1 minute after the system boots. bat file is not at hand right now, but I think people will come running, tell me
The right advice has already been given in the comments: you need to call a specialist. Although wangyu, that not even every incoming specialist will deal with such a problem.
If you point your finger at the sky, then the problem may be related to the MTU setting (after all, this does not interfere with the normal pinging).
Or maybe the port on the switch is burnt and leads to packet loss.
Ask a Question
731 491 924 answers to any question