linux
AngularJS + PrerenderIO How to reduce the consumed OP?
VDS AngularJS and as a middleware there is a solution from prerenderio + caching in mongodb
In the task manager,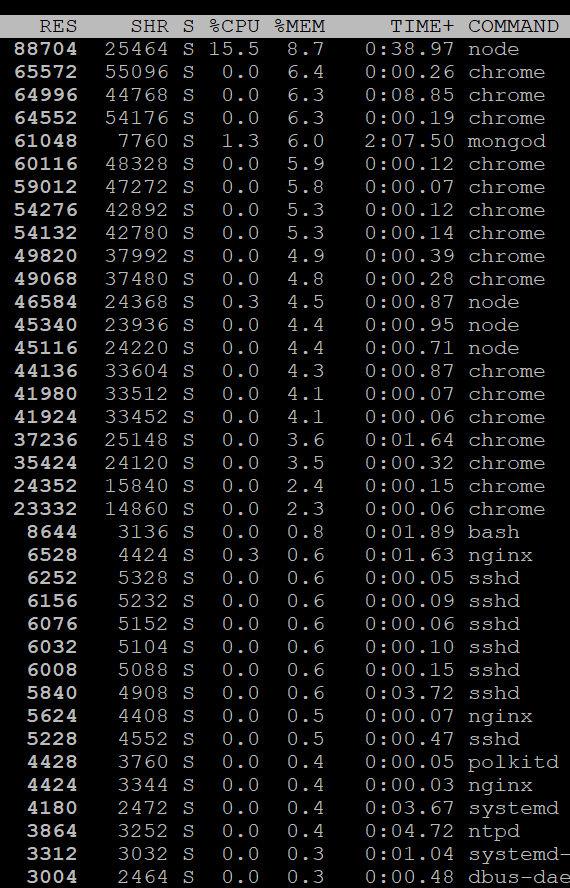 the Chrome processor is too much. Is it possible to reduce them somehow?
Ps. who used the prerender services themselves, when the page limit ends, he himself transfers to a paid tariff plan and it will not work until payment, or will the old pages in the cache be replaced with new ones? All the same, the VDS prerender works quite slowly, and Yandex often warns about the site's response time. Yes, and on the previous GDS with 512MB of RAM, processes were constantly completed, I took it with 1GB in the hope that it would be better ...
Answer the question
In order to leave comments, you need to log in
Ask a Question
731 491 924 answers to any question