Windows
65 svchost processes - is this normal at all?
I accidentally noticed that after the last updates of the 10th windows, such a myriad of this process appeared.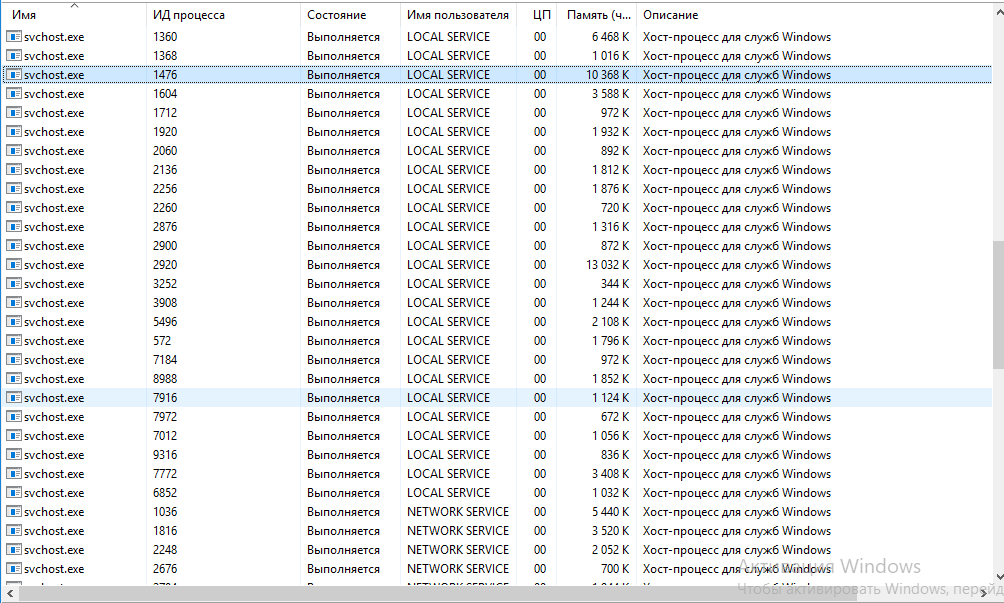 In the last week, I began to notice symptoms similar to critical overheating of the video card when playing games, literally 5 minutes in WOT is enough for a blue screen to come out, but the blue screen is broken, as if the vidyuha just stopped responding. Next comes a series of 3-5 blue screens when loading Windows, all with different errors. Somehow I manage to start Windows again, and everything seems to be fine, the computer behaves normally in operation until you load the video card.
The socket for air outlet from the laptop begins to resemble a furnace of hell.
What kind of heresy is going on, no one knows?
Answer the question
In order to leave comments, you need to log in
2 answer(s)
Maybe mining is happening - you need to look at the launch parameters and the mapping of processes to services.
You need AVZ or another advanced task / process manager to see the process information.
Or AnvirTaskManager. They show more information about the process including loaded libraries.
If vir, then he can load the library, but from another place or with a similar name.
Well, monitor who climbs where at least netstat
Ask a Question
731 491 924 answers to any question