1C
1C: How to switch appearance?
I can't switch between what I see in screenshot 1 and what I see in screenshot 2.
Please help a student in 1C. Thanks in advance.
I always choose the best answer.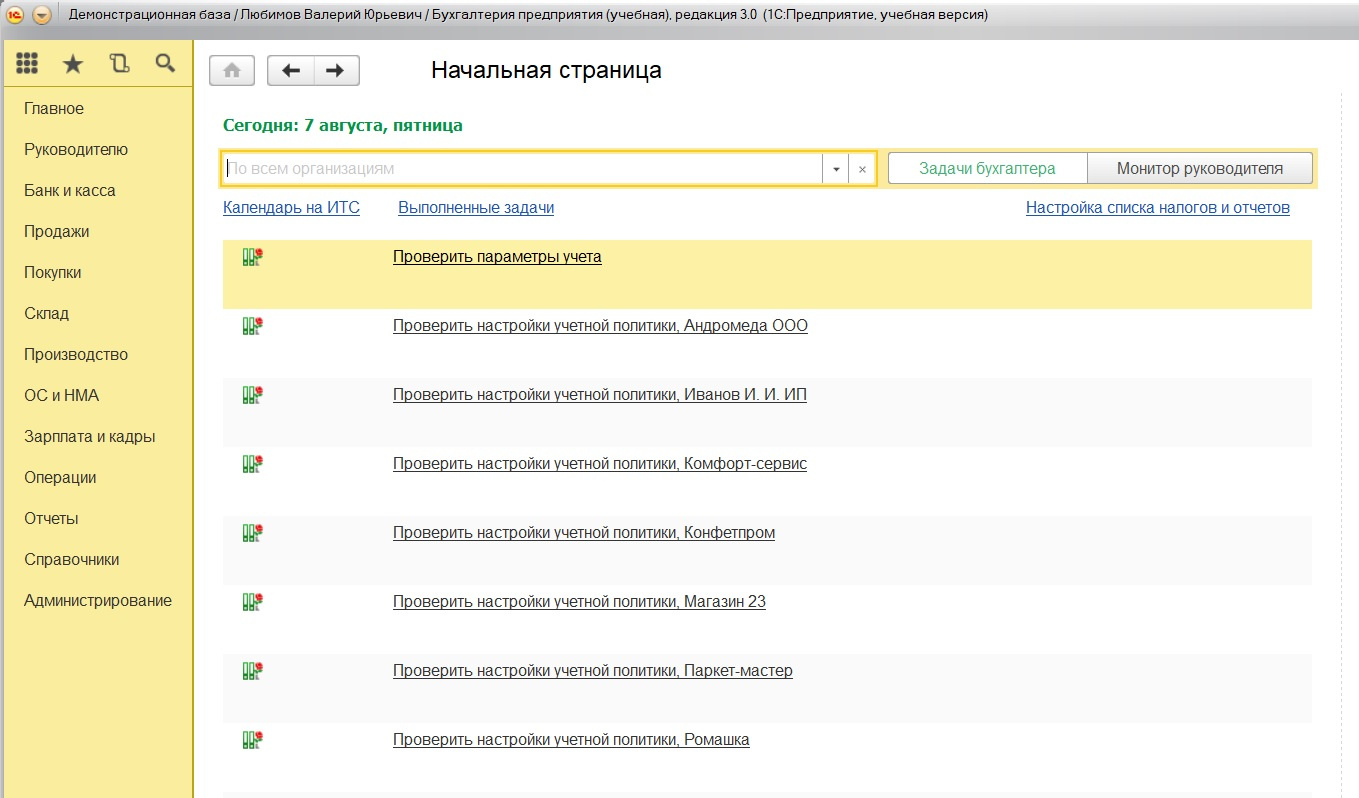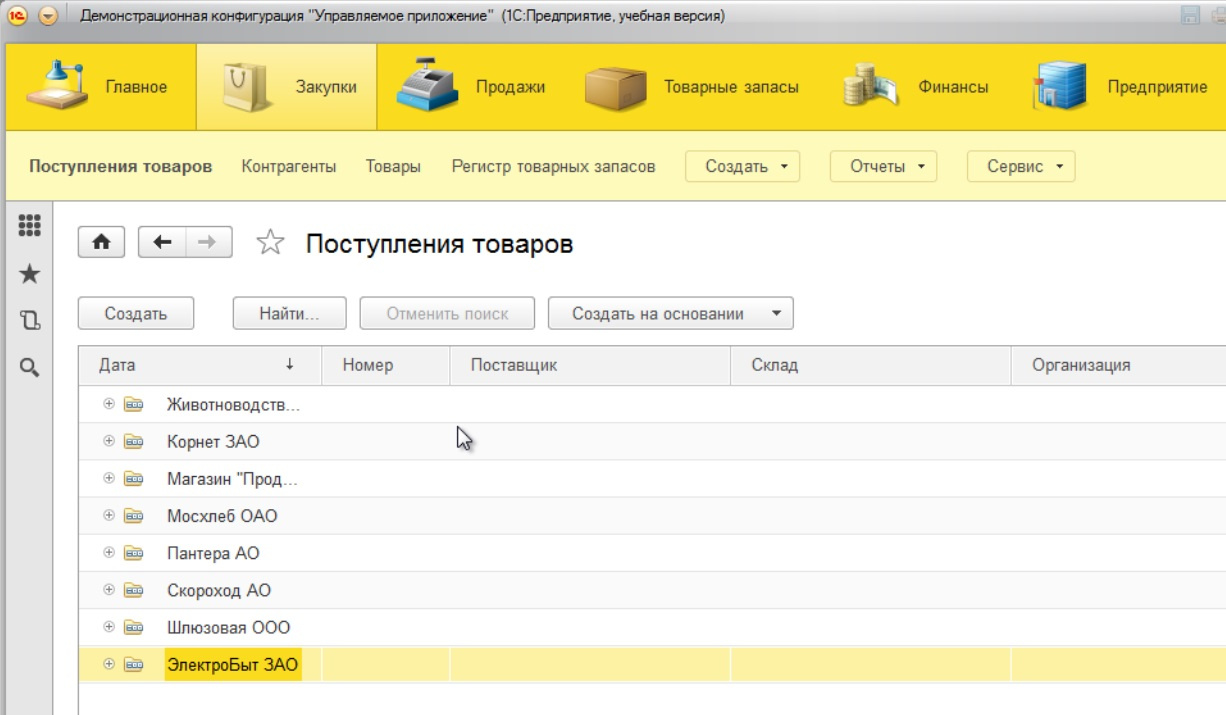 Answer the question
In order to leave comments, you need to log in
2 answer(s)
You have two completely different configurations on the screenshots, the interface of which should not look the same and you cannot "switch" the appearance so that the first one looks like the second one. On the top screen, you have an almost real configuration of "Enterprise Accounting" version 3.0 with the Taxi interface (most likely release 3.0. triplets of directories, documents and registers.
The first configuration is designed to train accountants in a typical 1C: Accounting.
The second one is periodically published on the ITS website in the section of methodological support for developers, in order to be able to get acquainted with the new features of the platform, new mechanisms and technologies. I can't determine the exact version from the screen, but judging by the design, it was published several years ago.
PS
Now I thought - maybe you just needed to expand the partition panel horizontally?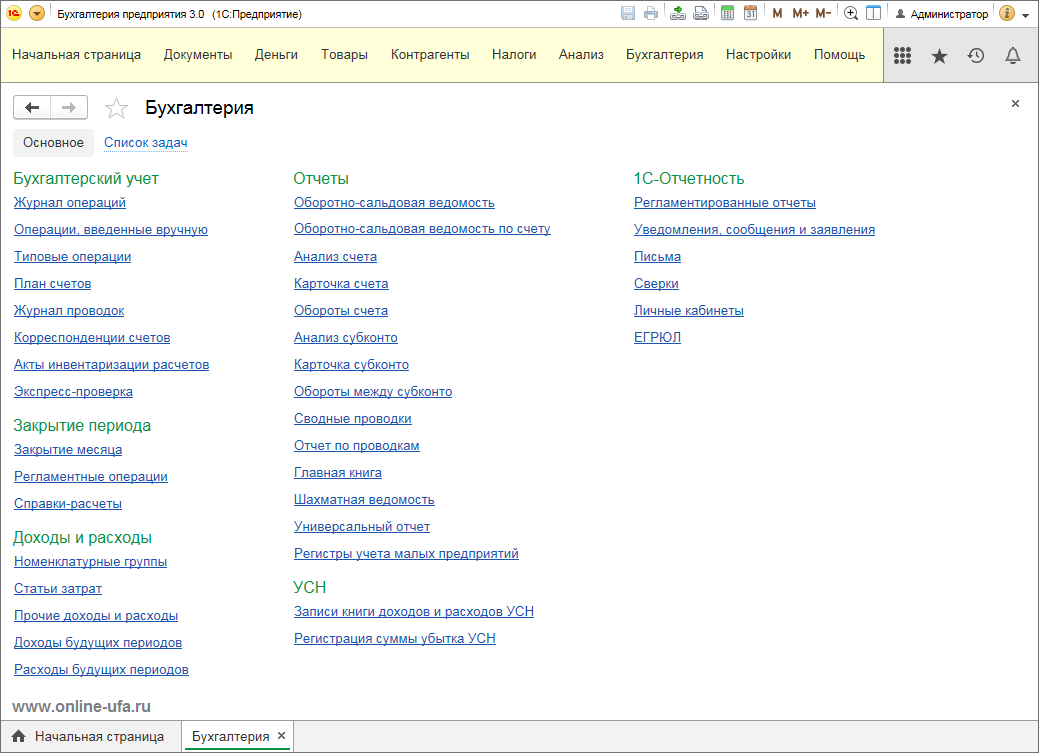 In this case, it is enough to enable the "Simple" interface.
To do this, in the Administration section, click Interface.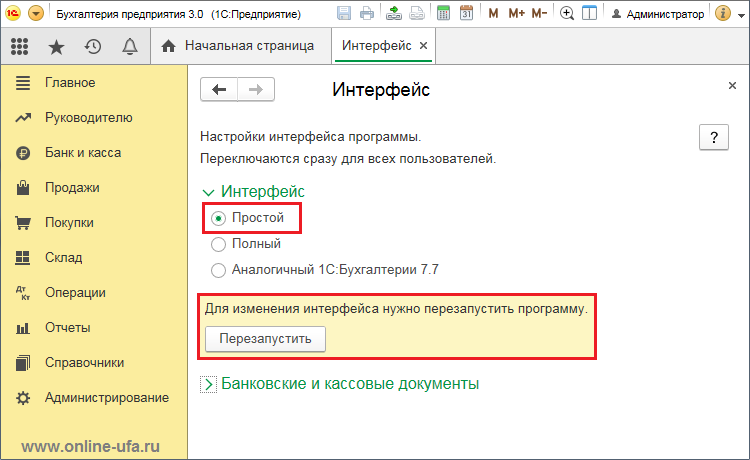 Select Simple and click Restart.
More New type of interface "Simple" in the standard configuration...
But keep in mind that when you switch to the Simple interface type, you still won't see "what I see in screenshot 2" - on the second screenshot you have a completely different configuration. In a simple interface, the partition panel will move and many settings that are not required for simple accounting will be excluded from the interface, but "under the hood" it will remain the same PSU 3.0.
In the upper left corner "down arrow" - Options or View - panel settings.
A window will appear in which you can play around with the arrangement of the panels.
Ask a Question
731 491 924 answers to any question