macOS
How can a frontend developer work on macbook 13?
Probably a strange question, but those who have a 13 inch poppy - please tell me how to typeset sites for a width of 1920, in the browser the maximum resolution is set to 1280?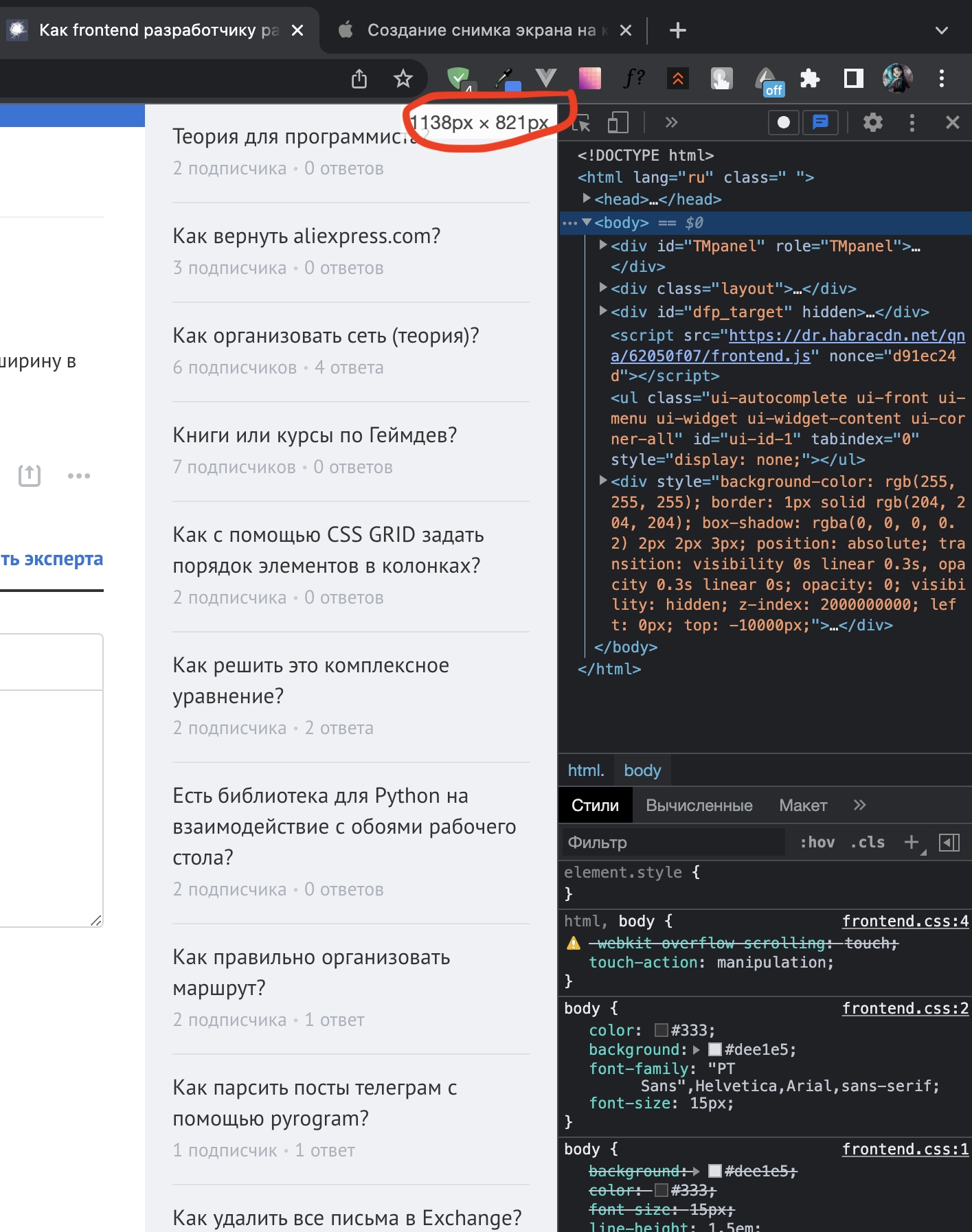 Answer the question
In order to leave comments, you need to log in
2 answer(s)
Find "device toolbar" in your browser. It's all there.
Ask a Question
731 491 924 answers to any question