Electronics
A Chinese analogue of a beginner's radio electronics kit from Amperka?
Good afternoon. Here Amperka has released a suitable product "Electronics for Beginners" part 1 and 2, the main feature of which is the presence of everything you need to read the book "Platt C. Electronics for Beginners 2 Edition 2017".
Is there a complete analogue of such a set on aliexpress? I couldn't find it myself. I am zero in radio electronics (((I ask for links and thanks in advance.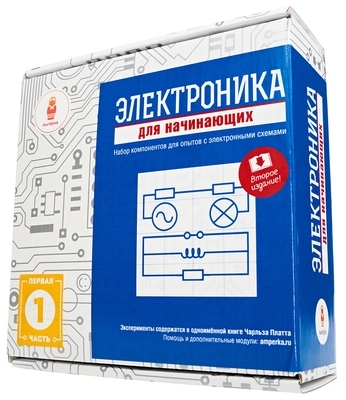 Answer the question
In order to leave comments, you need to log in
1 answer(s)
It is unlikely that you will find a copy of such a set. But Amperka has the same composition. Nothing prevents you from buying it all in bulk. Resistors-capacitors, possibly in sets. Taking into account the fact that there are many names and several of them, you can try to collect all this in our stores.
Ask a Question
731 491 924 answers to any question