linux
"404 Not found" error when going to tools in Drupal8 toolbar?
Installed Drupal8 on the LAMP web server of the Ubuntu 18.04.3 LTS operating system.
But when I go to the tabs Content, Structure, Appearance and all the others in the toolbar, I get an error: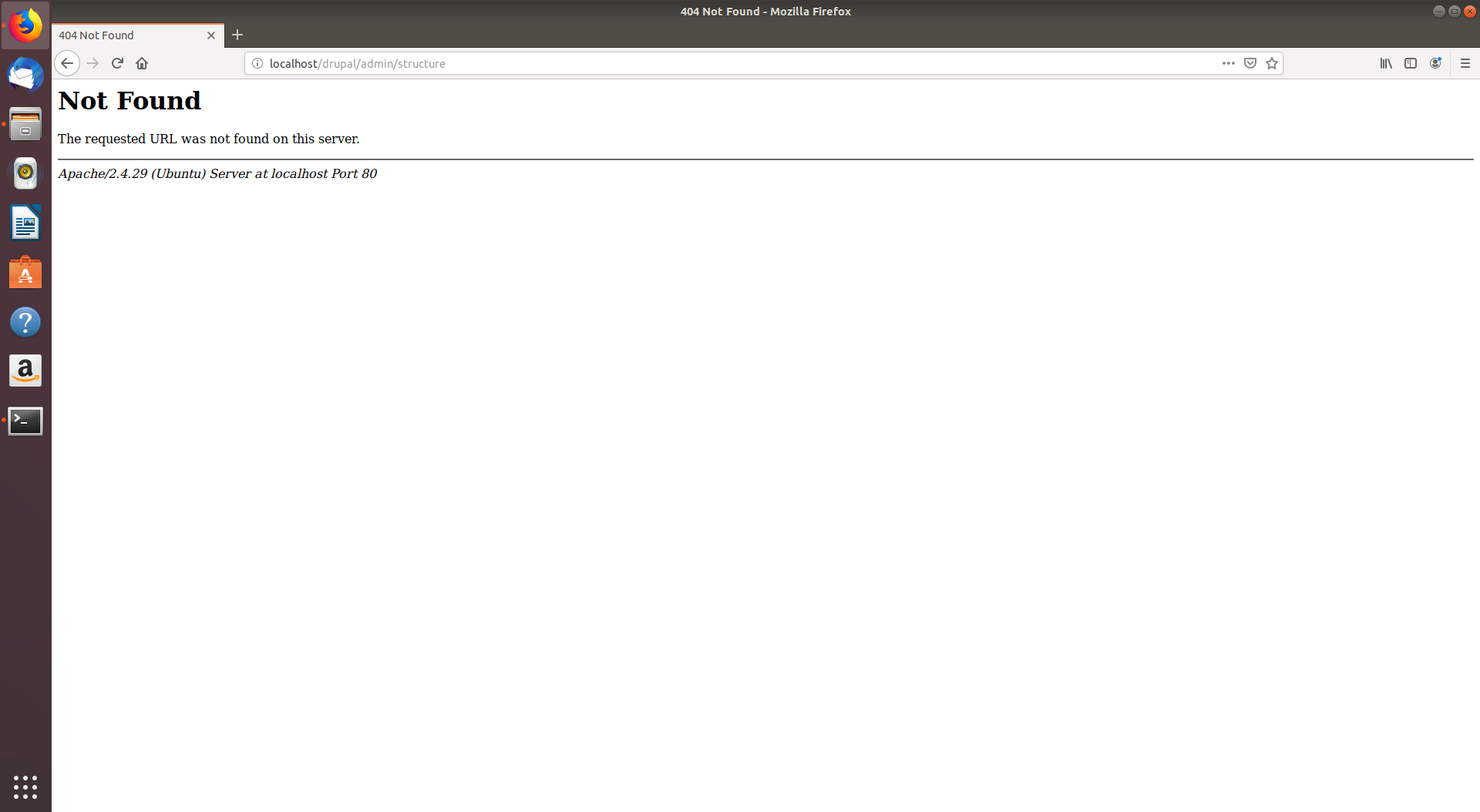 How to fix the error?
Answer the question
In order to leave comments, you need to log in
Ask a Question
731 491 924 answers to any question