Video cards
240gz won't install?
Video card rx 580 (drivers updated)
Monitor 1 - samsung g7
Monitor 2 - benq

If you connect samsung 1, then everything is ok, it outputs 240gz, but as soon as you set "Expand screens" in the monitor settings - a maximum of 144gz. In the Samsung TP they said to check the DP version (it costs 1.4), update the drivers (done) and play around with freeSync (does not help).
Any ideas?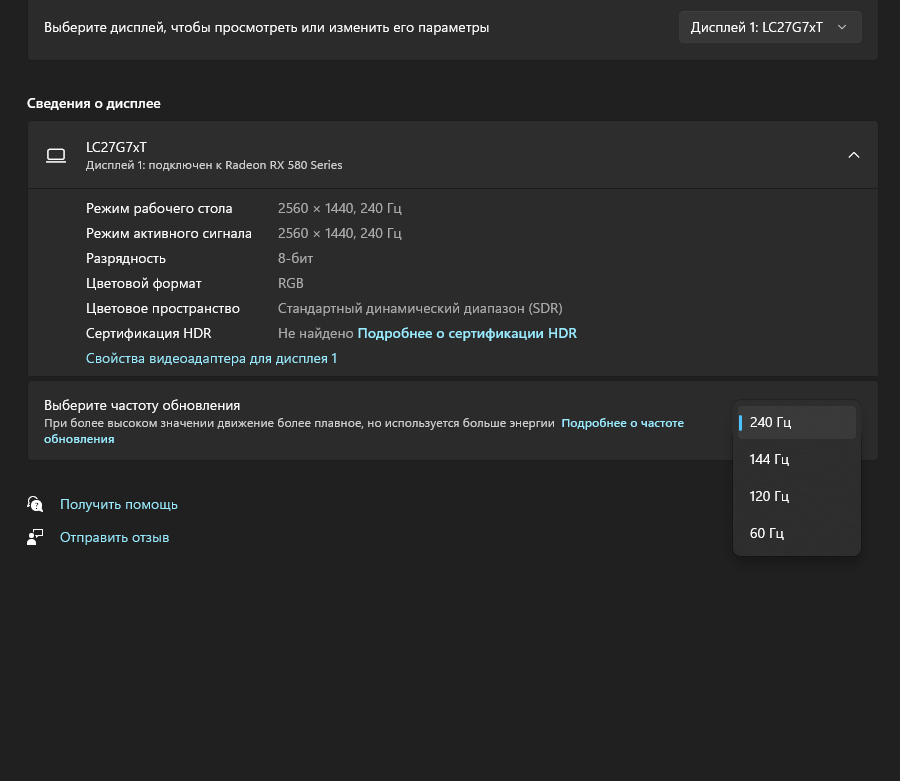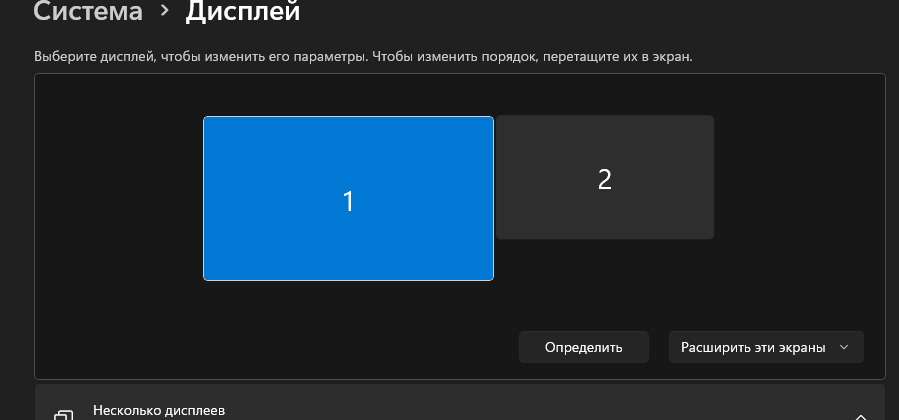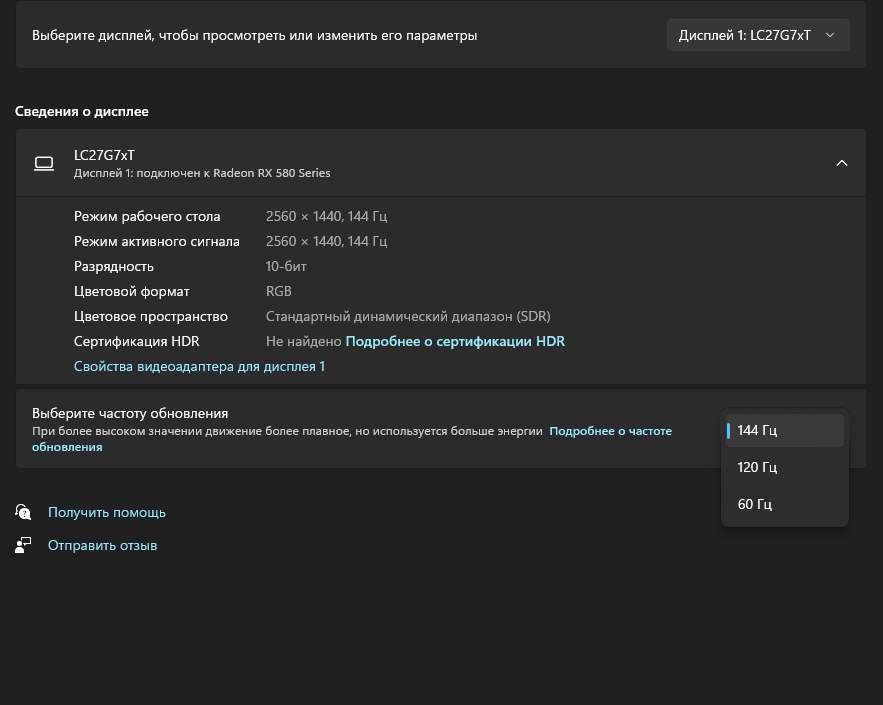 Answer the question
In order to leave comments, you need to log in
3 answer(s)
Try lowering the bit depth to 8bit.
As an option:
you have in the first case: 2560x1440x8bit - 240 Hz
in the second case: 2560x1440x10bit - 144 Hz
I have such an assumption that either a video card or a monitor at 240 Hz does not pull a color depth of 10 bits. And, as a result, it takes a "step back" to the previous supported frequency of 144 Hz.
Ask a Question
731 491 924 answers to any question