1C-Bitrix
1C+Bitrix (web environment) - failed to establish a connection to the server - how to fix it?
Hello!
Installed Bitrix Web environment on the computer. I installed a demo version of Bitrix small business on it to test integration with 1C.
The site opens on a computer in a browser at the link localhost:6449/. Everything works fine. But!
When I try to set up something in 1C, nothing comes out for me.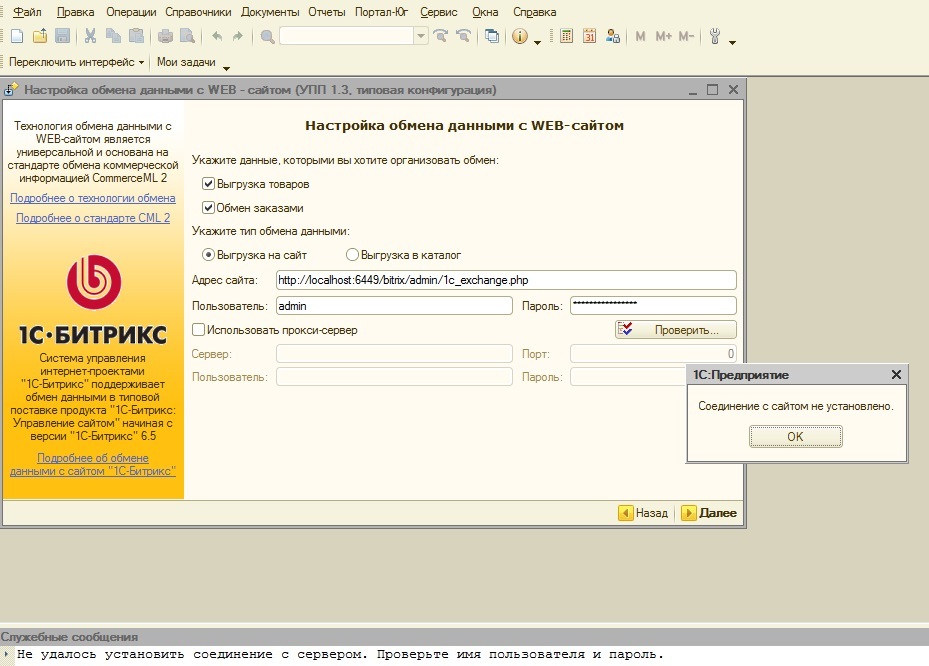 They write on the Internet that it is possible that the problem is in http authentication, but I don't understand how to fix the situation.
Maybe someone has already encountered such a problem? How to fix it?
Answer the question
In order to leave comments, you need to log in
1 answer(s)
The first thing to check is whether the specified *.php page opens in the browser or the web server knocks out 404. There could be a typo here (Russian "a" and all that).
Haven't tried Bitrix yet. But I made a connection with OpenCart and there, in the settings of the connection module with 1C, the login / password was explicitly set. Perhaps in Bitrix it is similar: any database user is not suitable and you need to somehow explicitly specify it and allow it to exchange with 1C. You need to read the documentation.
Ask a Question
731 491 924 answers to any question