1C-Bitrix
1C Bitrix, Tariff - Small business. How to increase the nesting depth of sections when importing products?
In the "Information Blocks" module settings, the " Maximum section nesting depth level for CSV export/import " parameter is set to " 10 ". But when setting up an import profile, the ability to select only 3 levels of sections. How to increase nesting depth for import?

The frontend itself, but I'm a bit versed in php and the Bitrix backend, quite a bit.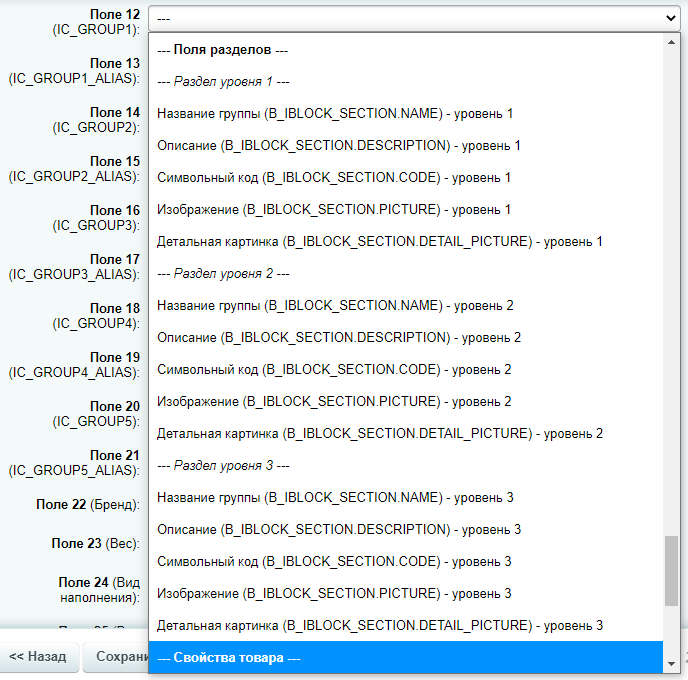 Answer the question
In order to leave comments, you need to log in
2 answer(s)
The required maximum nesting depth is set in the Trade catalog module settings. There is also a list of fields available for export and import.
So far, I decided with a crutch by hard-setting the $NUM_CATALOG_LEVELS variable in the profile script to the desired value.
Ask a Question
731 491 924 answers to any question