1C-Bitrix
1C-Bitrix. How to edit the registration form on the checkout page?
I got the site bittest.verbanatural.ru/personal/order/make , where when I try to register from the ordering page, I get an error that the phone field is not filled in, and the phone field does not physically exist.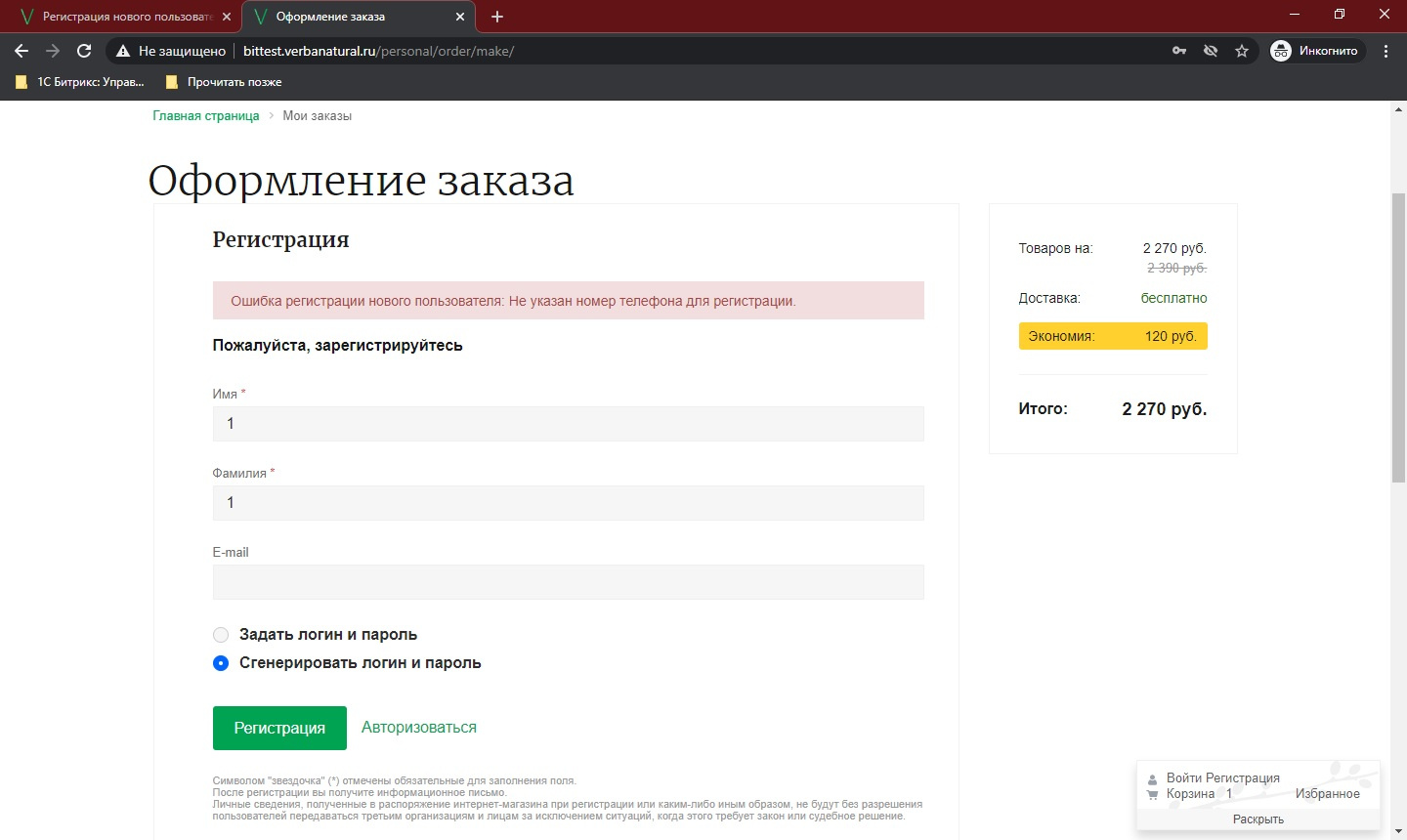 Where could I set it up, I can't find anything!
Answer the question
In order to leave comments, you need to log in
Ask a Question
731 491 924 answers to any question