Android
1000 requests and 2 admob impressions, how to fix?
I registered my AdMob account 1.5 weeks ago, and immediately added an application there, created an advertising banner in it. Those. problems ala "Google needs time to start loading ads into your account" cannot be. Further, my application is not yet published in Google Play, because. I can't be sure that the ads in it work correctly.
In fact, I'm testing the application on my phone, which I added to the test applications. Test ads display perfectly. For a full test, I installed this app (by making a released apk in Android Studio) on a couple of my friends' phones. They don't show ads. In a week, they filled me with almost 1000 requests, but the ad appeared only 2 times. Error code - 3, i.e. The connection to the server was successful, but there is nothing to download at the moment. I don't have any restrictions in my AdMob account, I haven't received any bans, etc. Wrote in those support deaf. I've gone over everything, I don't have the strength to figure it out. I ask for help.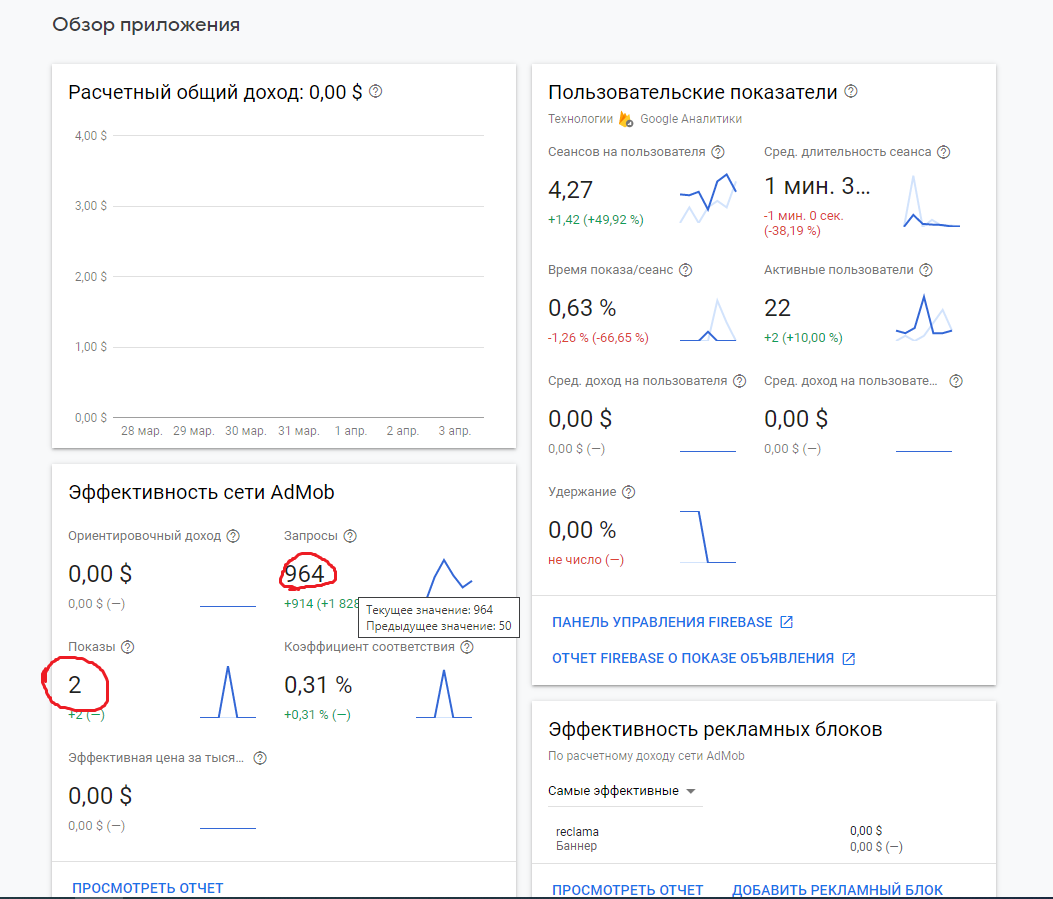 Answer the question
In order to leave comments, you need to log in
1 answer(s)
I join +
I have had one application for a year already)
I didn't catch up, I left it.
-------------------------------
Correspondence with AdMob "if the test works, then everything is correct")
Ask a Question
731 491 924 answers to any question