Another floppy bag


On the eve of the celebration of the international March 8, thoughts were spinning in my head that it would be possible to give a unique and handmade gift.

Daily work at the computer and surfing the "Internet" gradually expanded the possibilities of gifts, but the main idea and the desire to implement it appeared from comments on Habré, in one of the articles about creating bags / boxes from floppy disks and other things.

How everything will happen, flashed in my head, but having started the implementation, improvisation begins.



Since ideas appear suddenly and their implementation, respectively, it was necessary to get the following:

1. Floppy disks (in the office, there were 4-5 packs of unopened Vebatim disks)
2. Fasteners / ties that we managed to get from the supermarket
3. Belt, purchased at a sewing store
3. Screwdriver, with a charged battery
4. Cutting board
5. Time

Process

1. From the very beginning, it was not entirely clear where to start.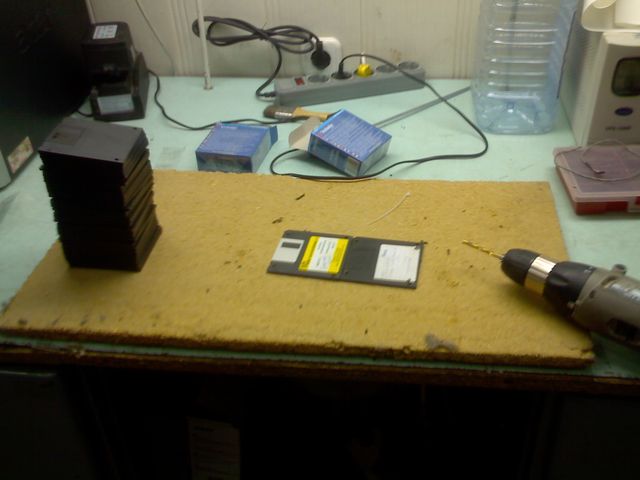 2. Using a screwdriver and a drill, we begin to drill holes for attaching floppy disks to each other.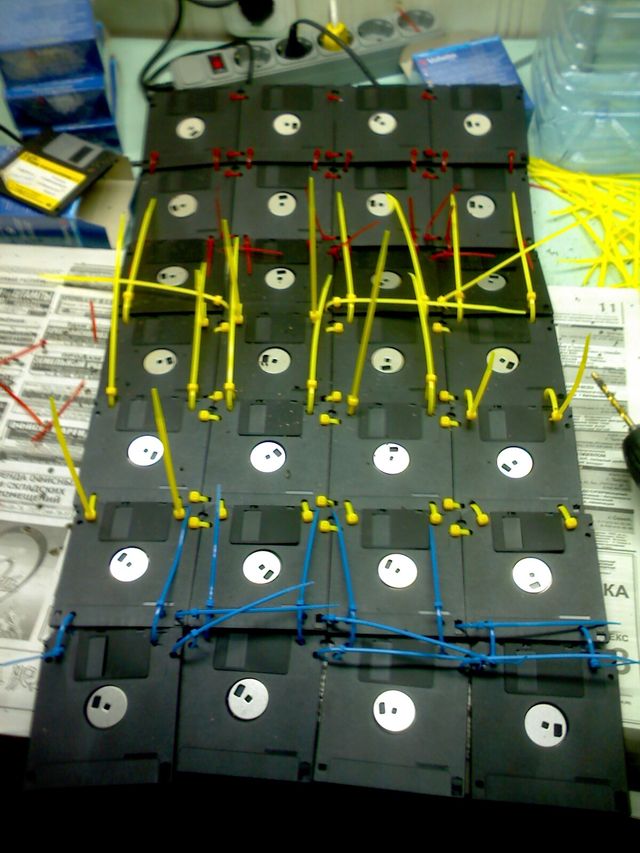 3. After n-th time, approximately the following picture is obtained. The ties are not tightened immediately, in order to be able to imagine whether everything works out or not.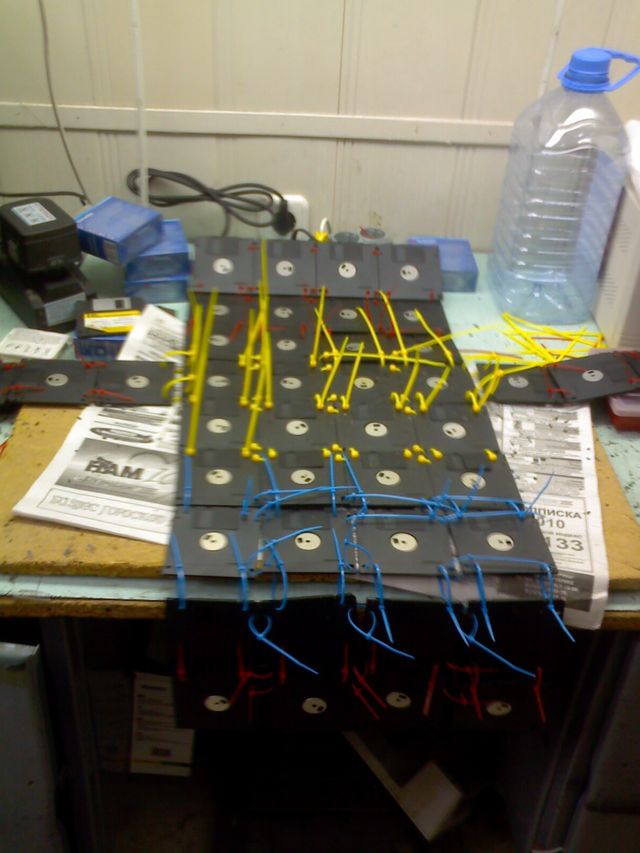 4. Then there is a gradual bonding and alignment into what we want to receive. By tightening, you can fix the density of floppy disks.




5. Strange, I guess. Someone does it, someone looks at you as if you were sick. View from the other side.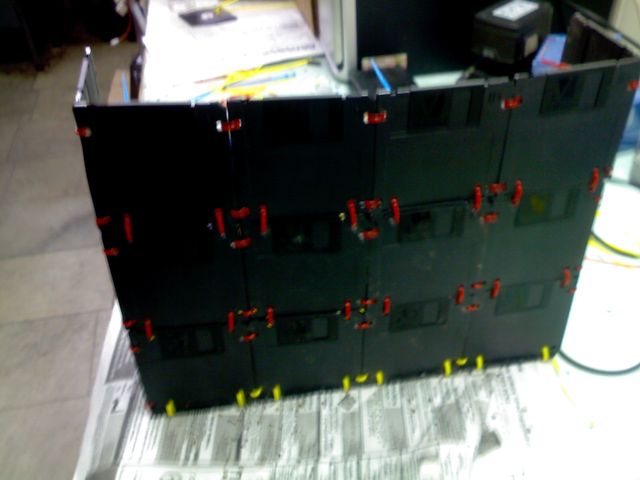 6. Side view.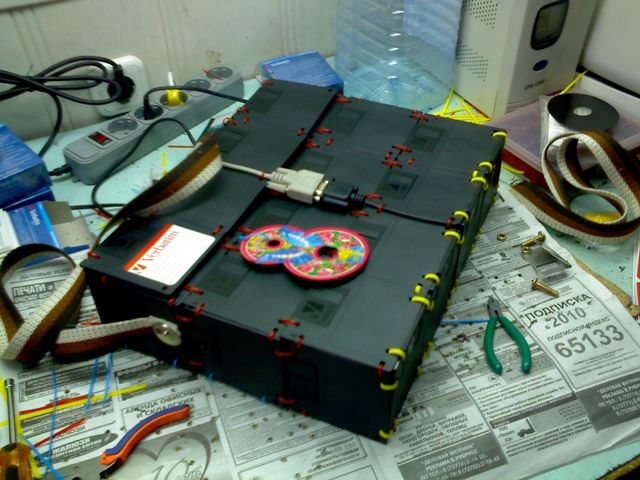 7. In the process of creation, the father joined, suggesting a solution, to fasten the device.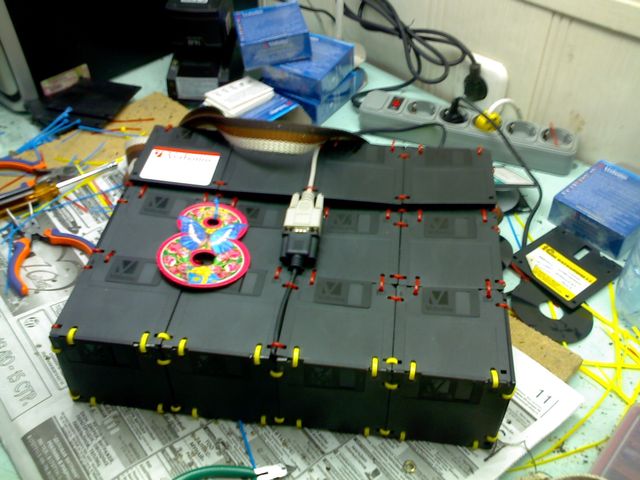 8. Top view. The ends of the cords are cut off, and further along the design, they are neatly hidden.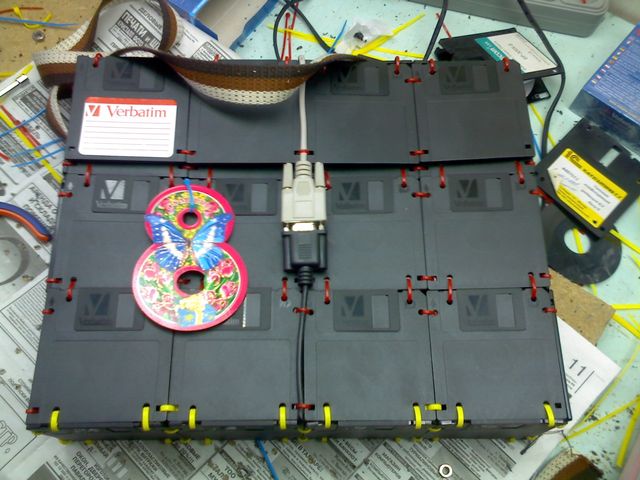 9. Postcard, apparently attached before the whole process was completed.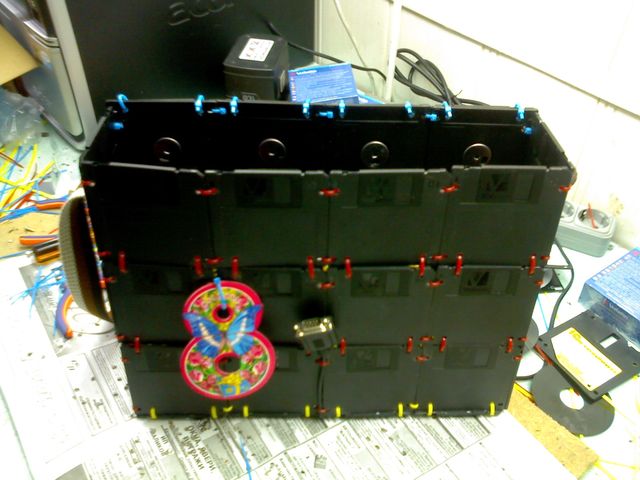 10. "Internal" angle.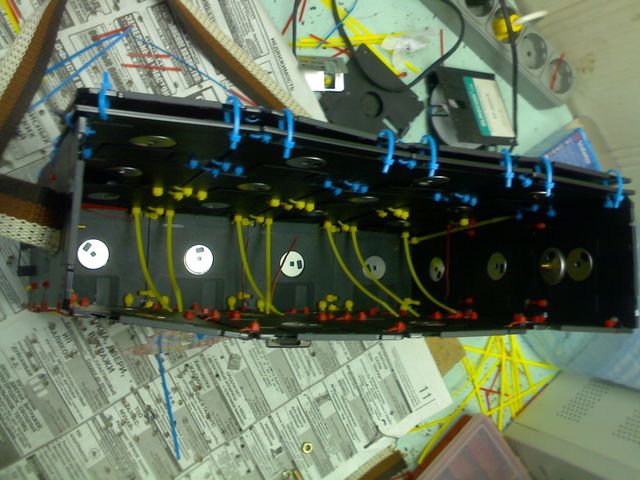 11. As a result, we get something similar.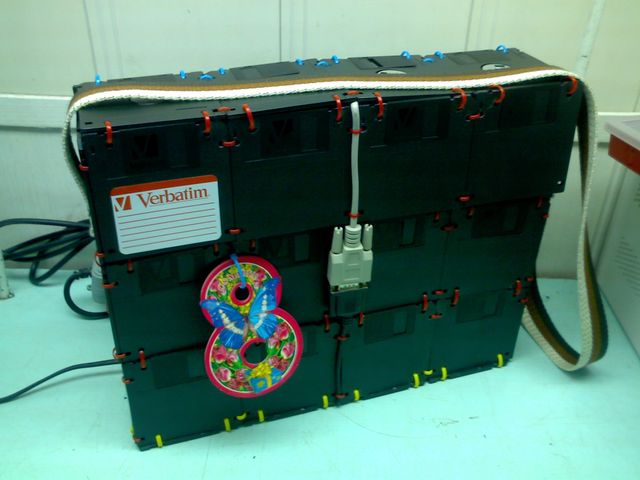 12. A few more angles.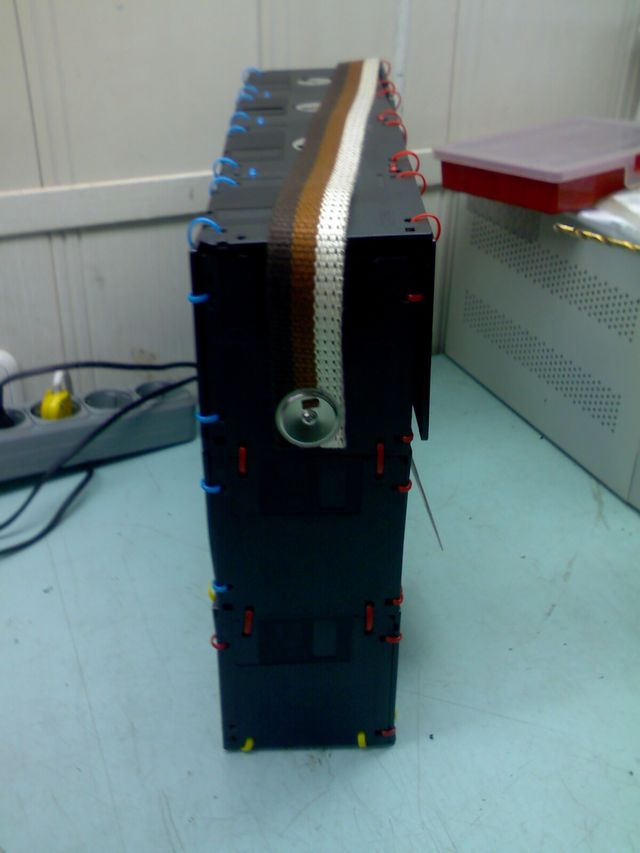 13. The difference in the color of the screeds is due to the fact that screeds can not be found on Sunday evenings everywhere. But it turned out even more interesting, in my humble opinion.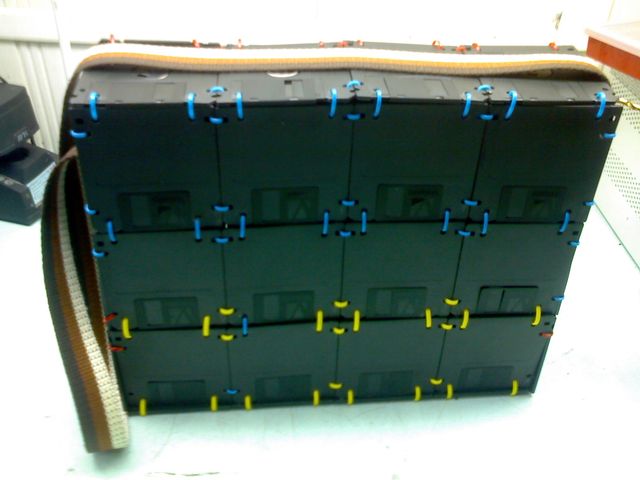 14. Verbatim - quality floppy disks.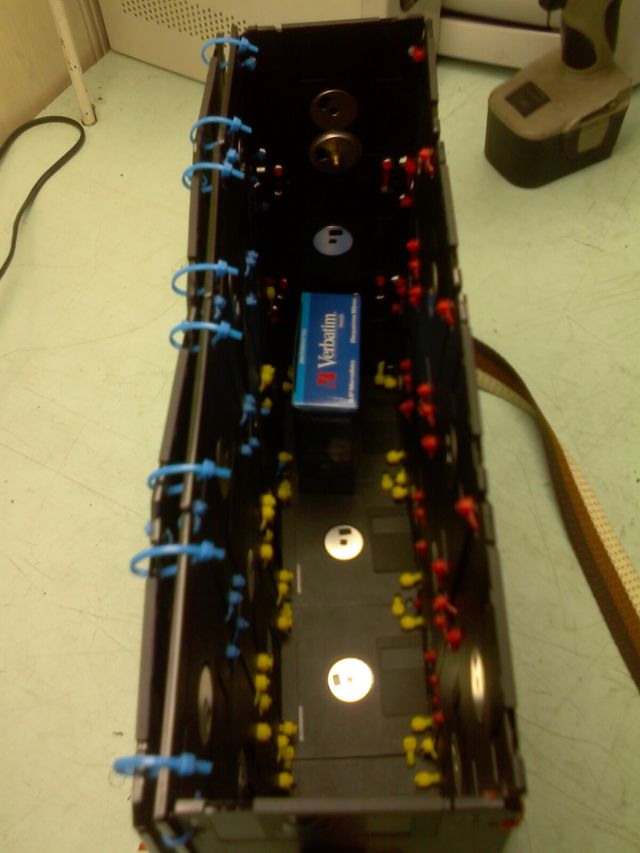 15. And the last.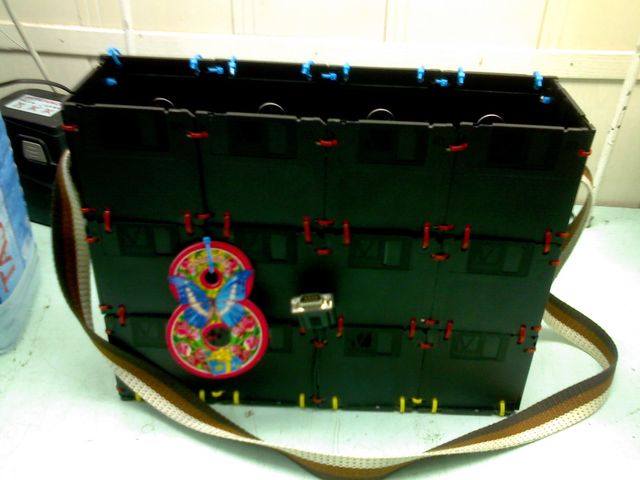 Watching videos, understanding how it should happen, and taking action.



Articles about floppy disks that served as an idea, study and approximate idea of ​​\u200b\u200bwhat could happen:

1. Floppy stands of a real geek artist
2. 42 floppy disks
3. 6 disks

The quality of the photo, that's so excellent.

Thanks to Zorkus , for the fact that through google, I found a way to write all this, at least through the sandbox.
Thank you all without exception.

Something like that.
Answer the question
In order to leave comments, you need to log in
Ask a Question
731 491 924 answers to any question