Animation
Animations in Unreal Engine 4 from blender. Why doesn't anything play in Unreal?
Hello posons! I have been struggling with animations in Unreal Engine 4 for a week already.
In general, I have a model of a shotgun, and I made a simple animation on it. I made an export to .fbx format and transferred it to my project on Unreal Engine. Decided as Skeletal Mesh, everything seems to be fine, but the animation is... empty. In addition, she does not see the model! What to do?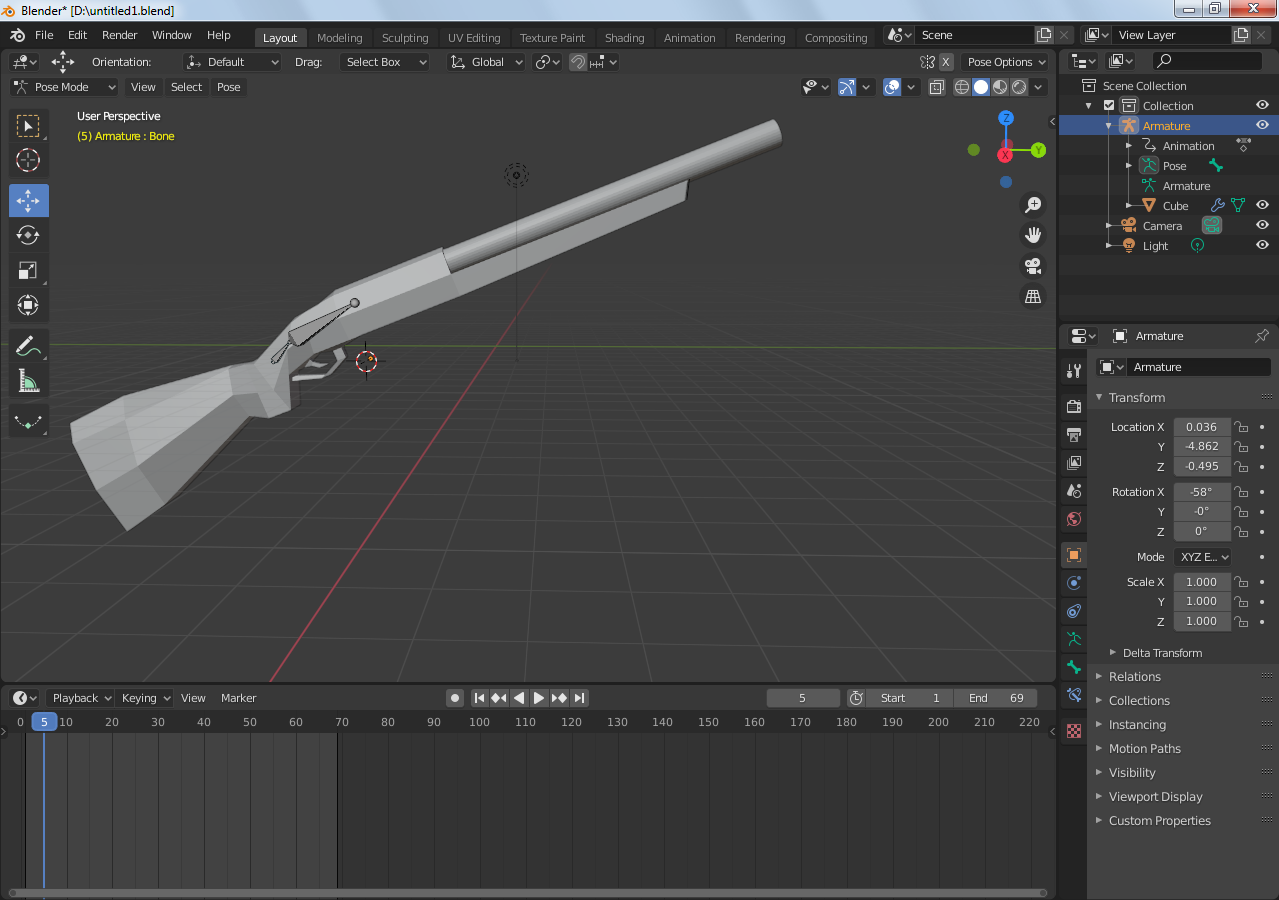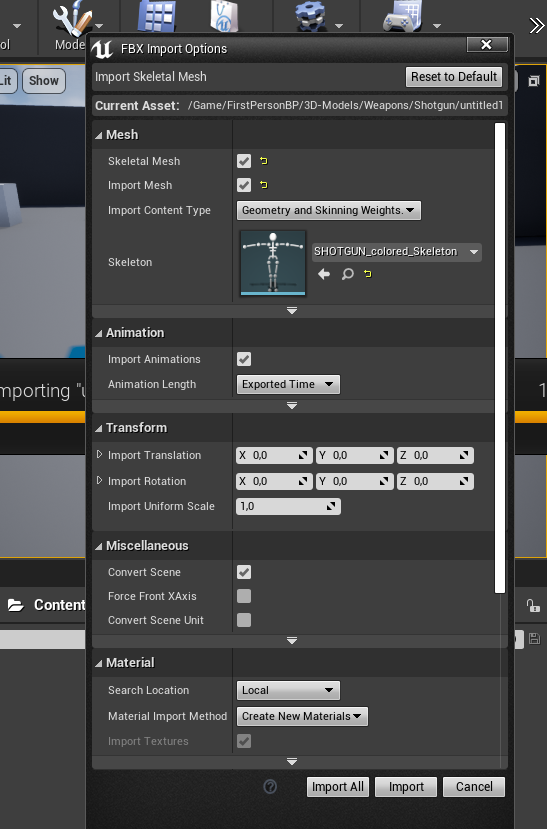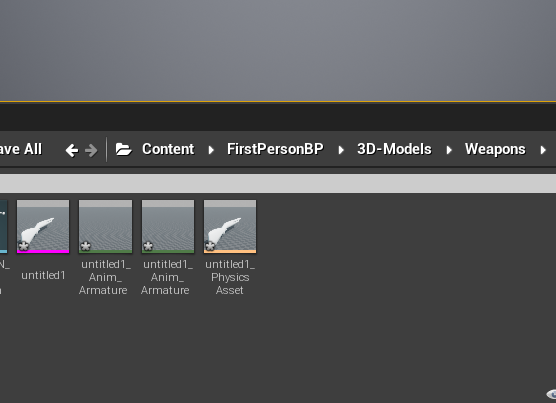 Two animations are imported, one is fast and the other is 45 or whatever was specified in blender. This is my first work with animations in general and I'm already confused xD
Answer the question
In order to leave comments, you need to log in
3 answer(s)
In your blender, an object is called an armature. Anrial has this name binzheno for his needs. Rename before export.
I have the same. It turned out that it was the animation that was transferred in micro-size and visually looks like a dot in the project. After import, it must be increased at least 10 times.
So far in blender(3.0.1) and unreal engine(4.27.2) I am correcting the situation this way))
Ask a Question
731 491 924 answers to any question