JavaScript
A beautiful file manager with a photo gallery?
Hello guys, please advise a good file manager with a photo and video gallery for displaying files on the site, like a Yandex disk.
Answer the question
In order to leave comments, you need to log in
2 answer(s)
My joy, 2018-10-09
@t-alexashka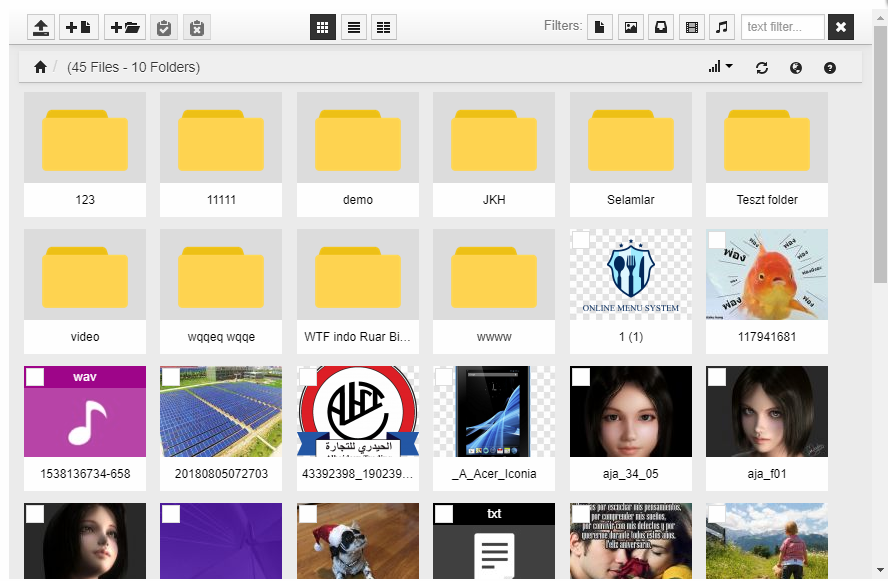 https://www.responsivefilemanager.com works as part of vizivig editors and as a standalone application.
https://studio-42.github.io/elFinder/
Ask a Question
731 491 924 answers to any question