Google
404 error when trying to export Google calendar list?
When trying to export a list of Google calendars, instead of the normal message about the need to wait and the subsequent appearance of a list of zipped calendars, the same message appears for a moment and immediately a "404 error" appears. And separate calendars are exported quite normally!
Here is an example of an error message: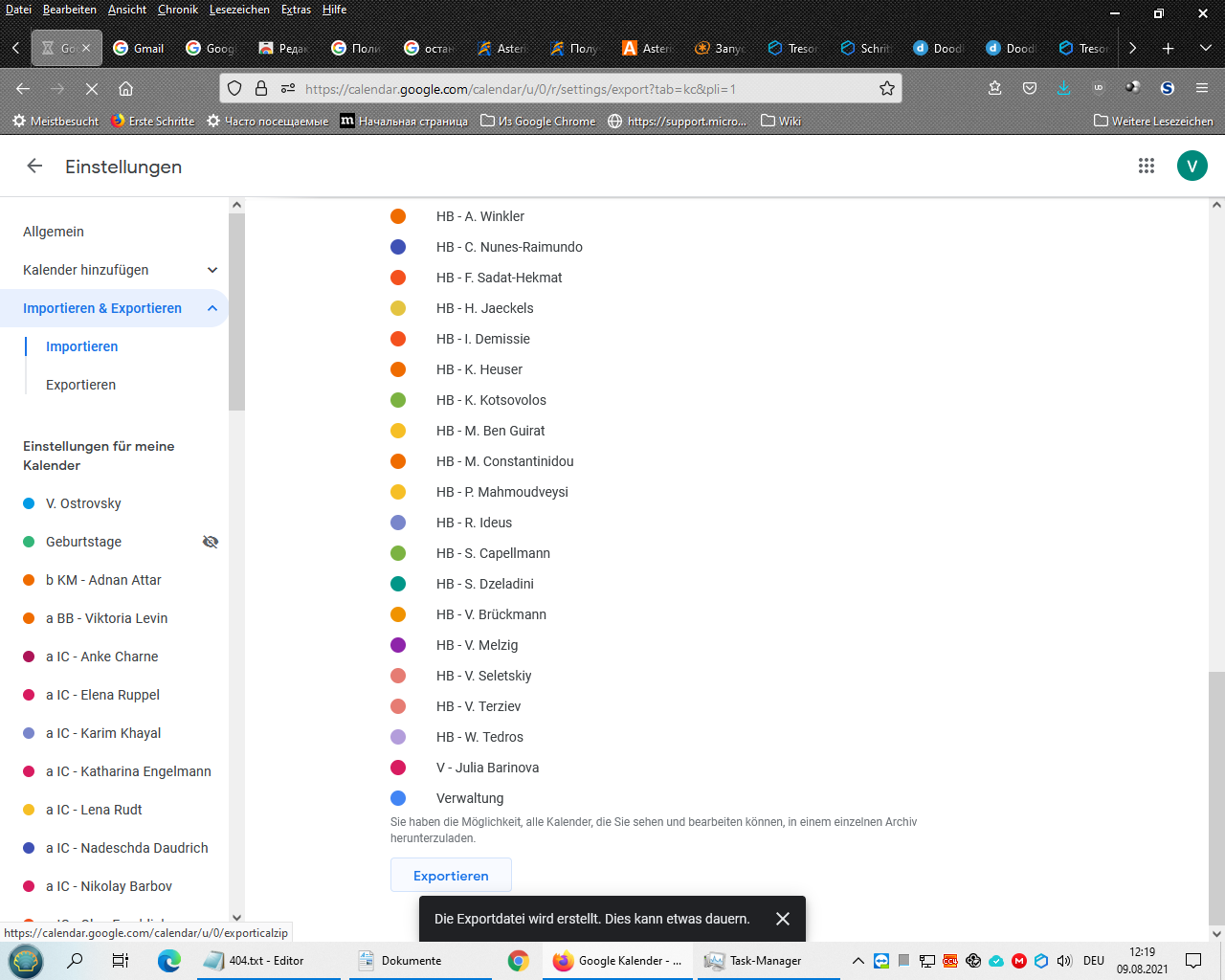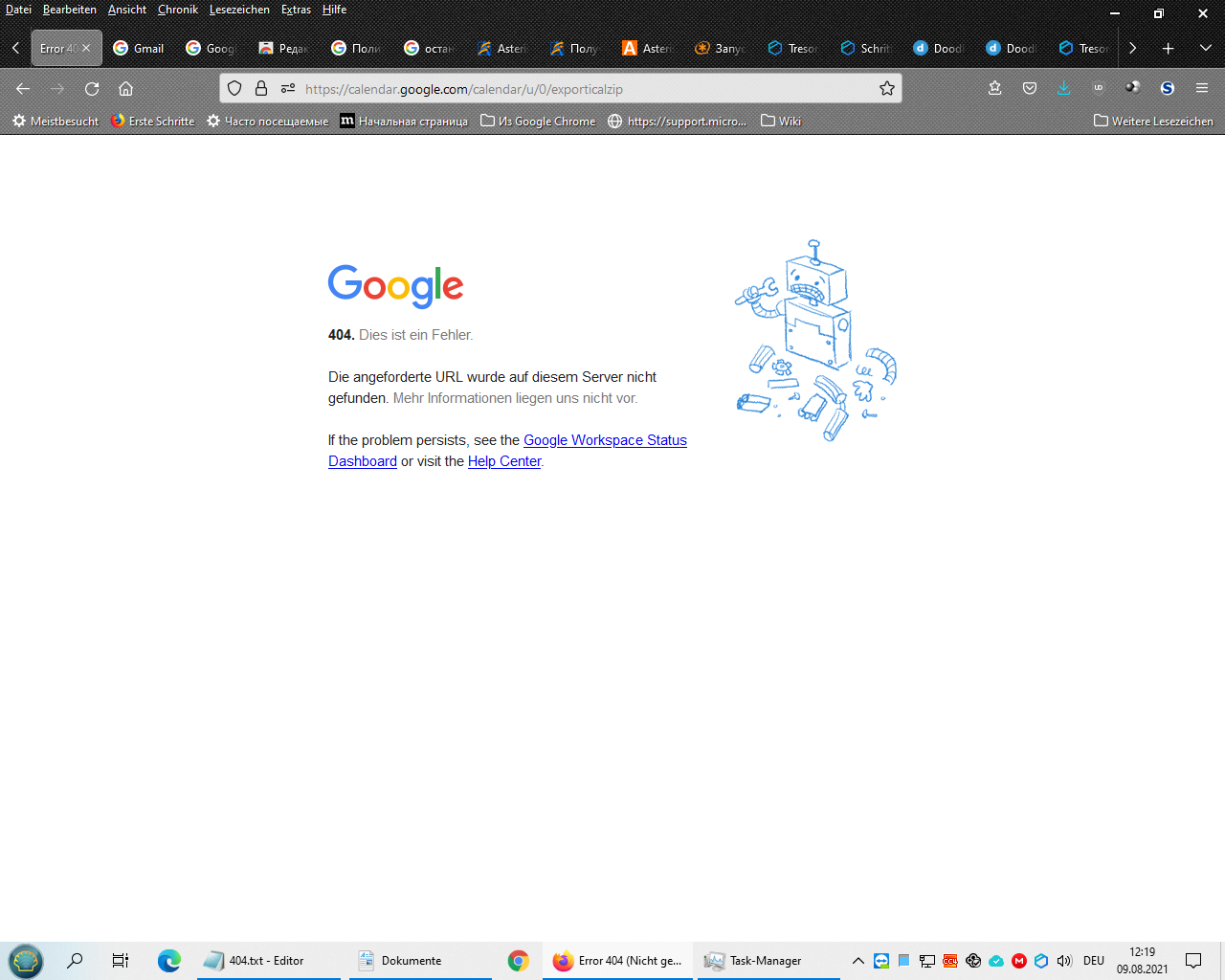 The recommendation to look at the Google Workspace Status Dashboard does not help - everything is in order there.
And here is an example of a normal message when exporting from another calendar: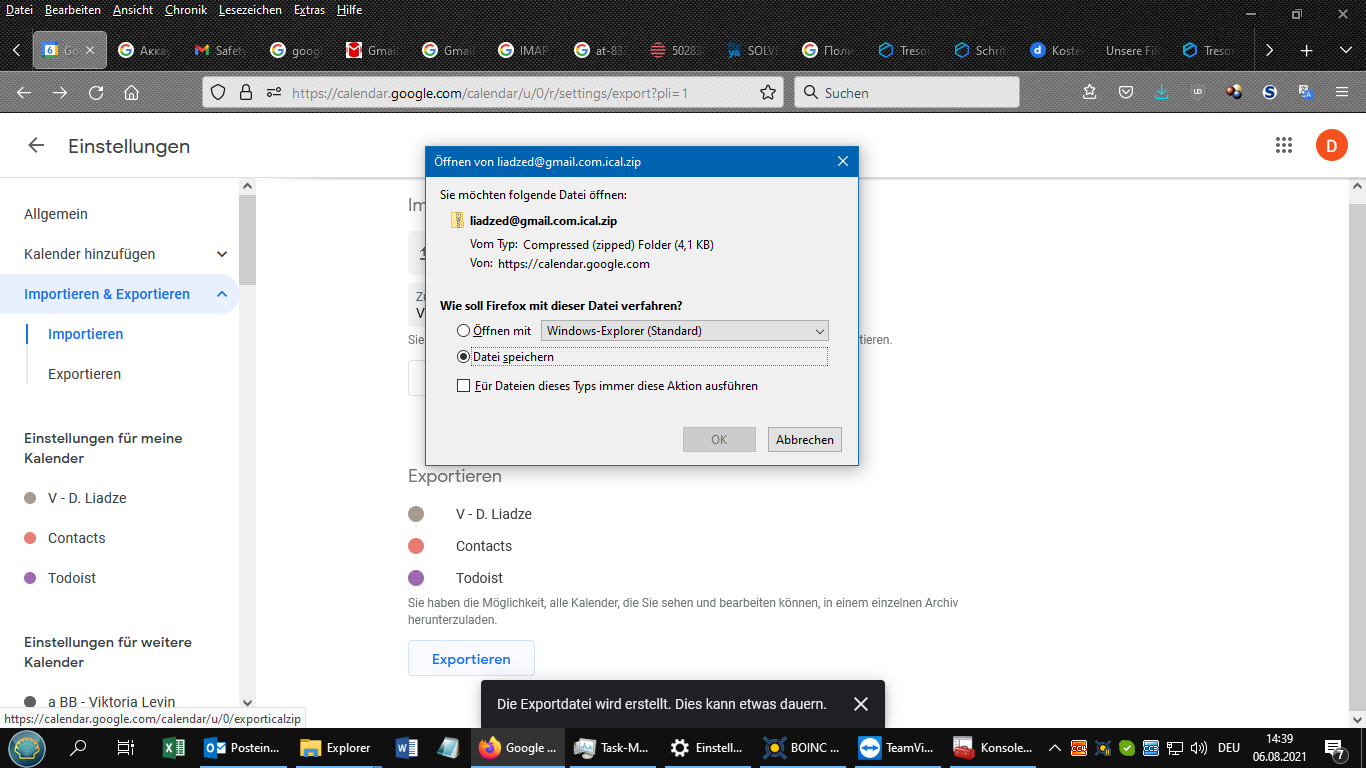 What could be the reason for this error?
Answer the question
In order to leave comments, you need to log in
Ask a Question
731 491 924 answers to any question