Electronics
3-channel DC-DC, voltages do not rise. Where did I make a mistake?
Hello. I spread the board with a microprocessor, I decided to use tps65261 for power. I took the circuit from the datasheet, removed the excess (VDIV to turn off the input voltage control, EN in the air for autostart, I do not use PGOOD and RESET). I ordered the board with SMT installation, i.e. all components are placed correctly. I didn't understand the COMP conclusions, I connected it approximately as in the datasheet.

Upon receipt, I found that the GND pins were not soldered, so I pre-soldered the contacts with the bottom heating 200 * (highly heat-capacitive, it didn't work without it).


Looks in iron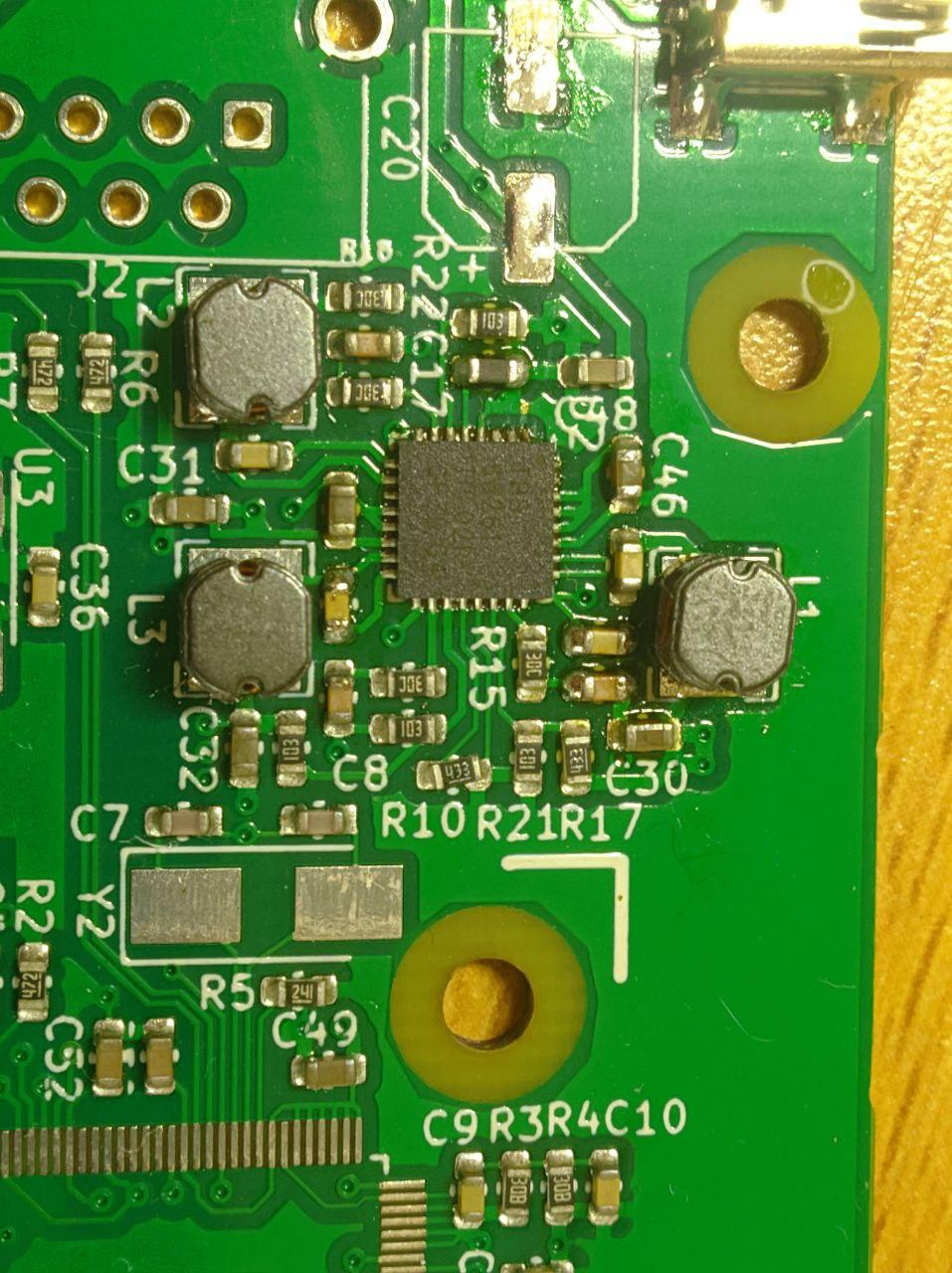 When power is applied to 5V, the current consumption is 150mA, the voltage does not rise, the EN pins give out a voltage of only + -2V. Checked with an oscilloscope, nothing else happens, SS does not rise. Where to look without a clue, since I use such converters for the first time. The problem is not in a specific instance, 3 boards have the same behavior.
Connection diagram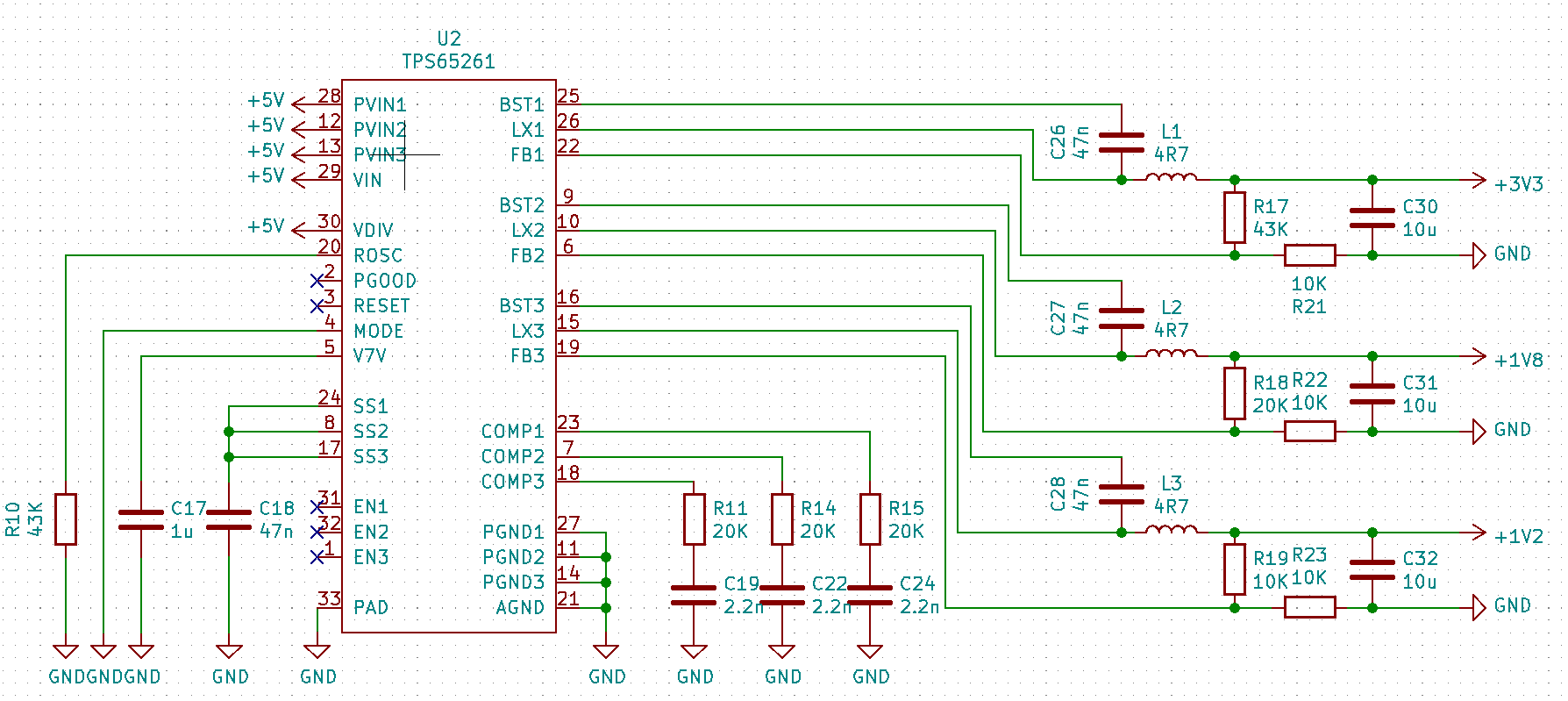 PCB layout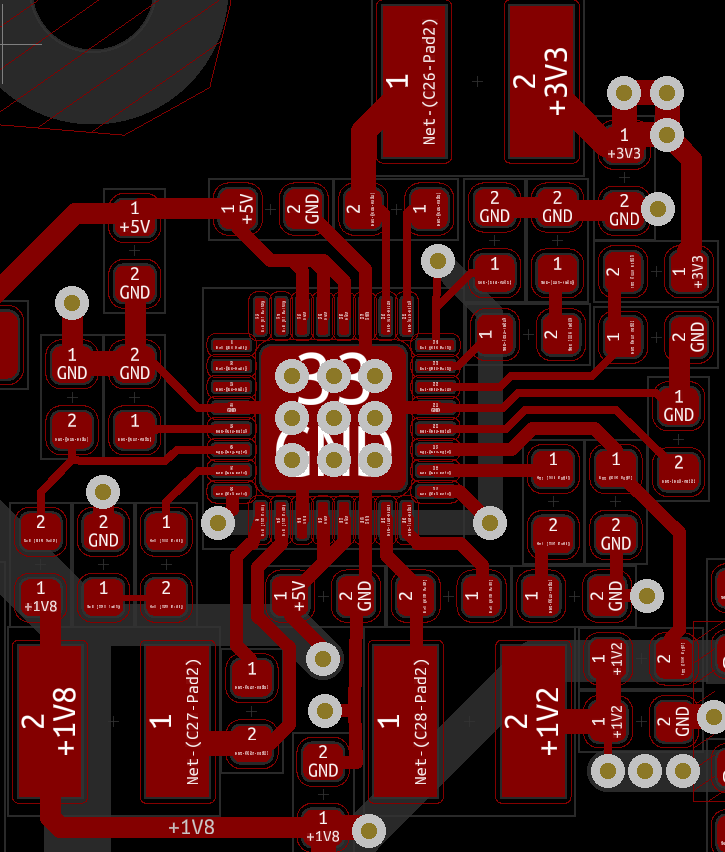 Datasheet: https://www.ti.com/lit/ds/symlink/tps65261.pdf
Wiring: https://forum.cxem.net/applications/core/interface...
Answer the question
In order to leave comments, you need to log in
1 answer(s)
The question is closed. In attempts to remake, I drew attention to the black capacitor, I decided to check it out. It turned out that 22pF was soldered there, instead of the prescribed 1nF, after the replacement, the circuit started up.
Ask a Question
731 491 924 answers to any question