WordPress
2gis in Wordpress how to remove extra words in quotes without losing content?
how to remove underlined text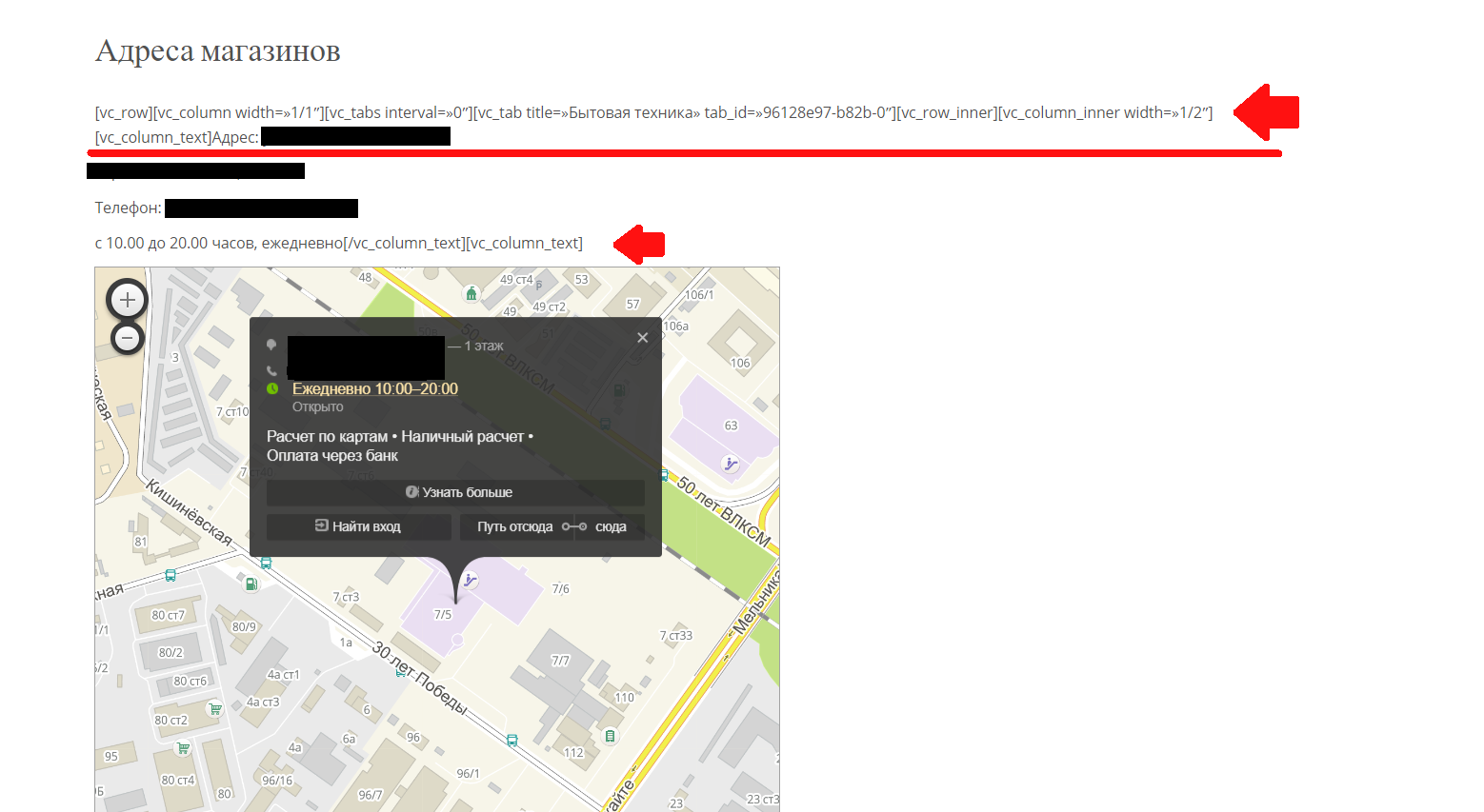 Answer the question
In order to leave comments, you need to log in
2 answer(s)
These are the Visual Composer plugin shortcodes. Remove manually if the plugin is not used and its widgets are not needed. Some content (from dynamic widgets) will be lost.
I only remove the top lines " [vc_row][vc_column width="1/1"][vc_tabs interval="0"][vc_tab title="Home Appliances" tab_id="96128e97-b82b-0"][vc_row_inner][vc_column_inner width="1/2"][vc_column_text]Address: st..."
And pictures with maps disappear. Is it possible to avoid this? And there is no Visual Composer plugin.
Ask a Question
731 491 924 answers to any question