1C-Bitrix
1C-Bitrix. How to make such a "smart filter"?
Good afternoon.
Is it possible to make such a smart filter as in the picture? That is, in 2 columns with the ability to hide part behind the "Show more" button
Now I have everything in one column and there are too many names ..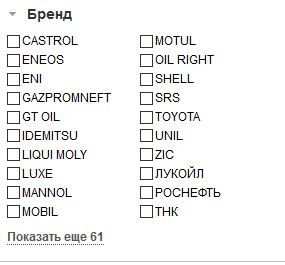 Answer the question
In order to leave comments, you need to log in
Ask a Question
731 491 924 answers to any question